Warning Note: Christmas Gift Spoilers!
If you are Hubby or on my card list, you may not want to read further...
1939 Map of Canada Image Credit:
Etsy
Though I mentioned
earlier
that we are observing Advent and trying not to get too caught up in "Crazy Preparation for Christmas Commercial Season," I decided to get going on my Christmas shopping yesterday, which officially counts as a commercial Christmas preparation activity.
My shopping often begins with a trip to the mall. I rarely buy much at the mall, but it satisfies my curiosity and confirms my usual feeling that there is little there of interest to me.
For the first time, I decided to try out online shopping this year. It is something that is pretty established in the US, but really hadn't fully taken root in Canada. Most of my favorite stores didn't ship to Canada and often the websites were cumbersome and the shipping costs unaffordable. Maybe you are one of those people who have an auntie or friend with a US shipping address who hordes your online purchases until your next visit???
This year, a new world has dawned and yes, the times have definitely changed! I would say that if you already have an idea of what you are looking for this year, online shopping is absolutely the way to go! This new world offers discounts, prices in Canadian dollars, free shipping and quick and easy to use websites. I'm so much happier at home in front of my tree than I would be slogging through a busy parking lot.
The other innovation in our fair country, which has brought us up to the US standard, is that most of the retailers will now allow you to return the items ordered online to their store locations, so there is no concern about having to pay for return shipping.
A big tip that I would give is to search online for coupon codes before hitting the checkout button. I was amazed to pick up a 25% and a 10% off code by searching the name of the store and "online coupon code 2010" on google!
My first online purchase of the year was the Christmas cards that I ordered from
Tiny Prints
. Free shipping and a $10 discount for personalized cards that I didn't have to drive anywhere to get. They arrived on time and I'm delighted with the outcome. The only downside is that 30 cards cost me about $50, so more than a boxed set on sale, but about right for something personalized and custom ordered.
Next, I tried out
Sears
which has free shipping right now and some sales. It went very smoothly and I found the exact sleigh for
Baby
that I wanted and that I was having trouble finding in the stores. I wish that The Bay would get with the online shopping program since they are so big into gift registries!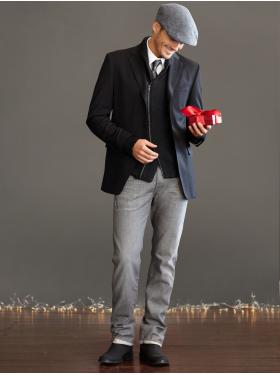 One of the newest retailers in the Canadian market is
Gap
, which also sells Old Navy and Banana Republic. They were offering free shipping on orders of $50 or more, the items I wanted were on sale, I picked up some further discount codes and they have in-store returns.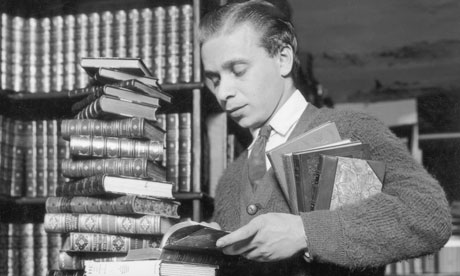 Photo Credit: Getty
Next on the list, classic online retailers
Amazon.ca
and
ChaptersIndigo.ca
. Both had free shipping on orders over $25 and the pricing on the actual items was good on each site. An advantage is that they sell such a wide variety of items that you can cover almost all your books, music, toys, electronics and accessories in one place!
Prezies for Hubby...Done!
All this multi-national commercial online retailing aside, I also love being able to go to the downtown shopping area and find specialty items that aren't available anywhere else. Since I like having stores in that part of town, I do my best to support them by shopping there as much as possible. We've picked up a few handmade wooden toys in the farmer's market and at the independent toy shop as well as some hand knitted items from another store. I also try to support the local butcher and baker by skipping those items at the supermarket and relying on their businesses.
Now, if only the Beer Store and the LCBO would get into online retail...Have you ever shopped at the liquor store before 10am on a weekday? I tried it today just to beat the Friday afternoon holiday crowds. It is a very, very strange experience! Apparently most of the customers were using their pockets rather than shopping bags to transport their goods home!
DIY Rating: 8 for Christmas shopping online
It has gotten a lot easier and more affordable in
Canada compared to a year or two ago.
Mix up online shopping for generic items with some specialty shopping
in your local neighborhood and avoid a major trip to the mall!